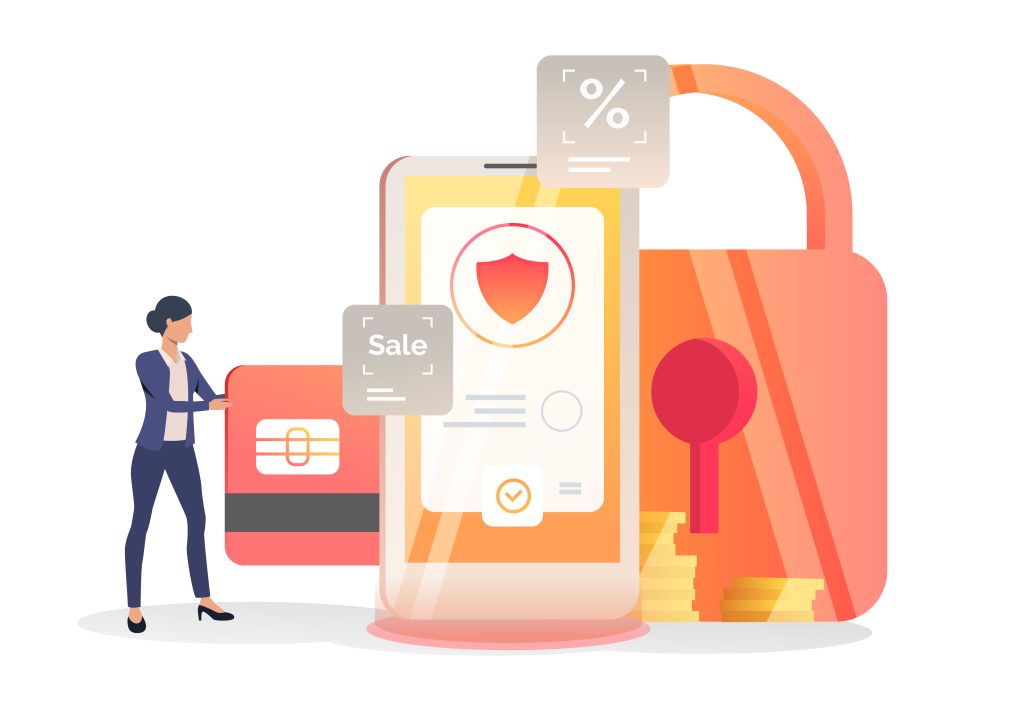 Do you run an e-commerce website? In addition, you are worried about the possibility of your e-commerce website being hacked. It is possible that your e-commerce website may be hacked, but the comforting thing is that you can prevent it from happening. Hackers are on the lookout for websites to hack. When it is an e-commerce website, they try even harder to hack it. The reason for this is that on ecommerce websites, they are important data, particularly, financial data that can be beneficial to them. They can also place fraudulent transactions for unsuspecting customers to fall victim to and hold confidential data for ransom.
Besides these, when Google and other search engines notice that an e-commerce website is not safe, they may get the e-commerce website blacklisted, and in some instances, the web hosting can be suspended. Therefore, you do not have to worry about losing customer trust and valuable data. In all these, you may be wondering how you can keep your e-commerce website secure. Below, are some easy steps that you can implement without necessarily being tech-savvy or a computer genius?
Have HTTPS in place
The first simple way of securing your e-commerce website is by buying an SSL certificate and install it on the server. SSL stands for Secure Socket Layer certificate. It helps by encrypting data between your e-commerce website and your customer's browser, which makes it difficult for people to decrypt the data or have access to it. If you have an e-commerce website that is under the Payment Card Industry (PCI) Data Security Standard, you need an SSL certificate so that you can be in full compliance with the procedures.
The benefit of having an SSL certificate is that you will protect data. Besides doing this, visitors will trust your website. Most people know that a website is not secure when HTTPS is lacking in the URL and the padlock sign is not available. Browsers also ensure to show the warning sign of (not secure) on the website that does not have an SSL certificate in place.
Enforce the use of strong passwords
Another important way you can ensure the security of your e-commerce website is by ensuring the use of strong passwords on your e-commerce website. On the admin panel of your website, ensure that those who have access to that panel follow all security procedures by setting up strong passwords and not giving out access to any other person.
Your customers also need to use strong passwords. When they want to purchase on your e-commerce website, they will have to set up an account and you can help them stay secure during this process. It will be impossible to message privately all your customers to advise them to stay safe on the internet, though you can try to an extent by sending newsletters.
A string password is usually a combination of upper and lower cases, alphabets, numbers, and symbols, and it must not be lesser than 8 characters. Therefore, when this requirement is in place when they are setting up their account, it will make it difficult for hackers to hack. The reason is that the password will not be easily guessed by hackers.
Regularly update your website
Updates on plugins and websites are usually an upgraded version of the one you currently have. These updates tend to fix bugs, improve performance and bring additional useful features to the plugins. This is important for your website because it will bring up important security patches.
Hackers often watch out for plugins, software, or websites that are not updated because they are vulnerabilities that they can use as a point of entry. Therefore, updating your websites and plugins prevents hackers from having vulnerable points of entry while keeping your website secure.
You need to monitor these updates on the administrative panel of your website. Do not fail to make the updates when it is available. The updates can be done automatically or manually, it is often best to set the updates to automatic so that you have nothing to worry about.
Use website hardening measures
There are several measures to keep your website safe. It works by you limiting the features that you do not need while adding extra layers of protection that your website needs. The first-way hardening measure you can use is limiting the login attempts on your website. Most hackers take advantage of the fact that a website does not have a login unit to try several usernames and passwords to access a website. If you limit it to two or three and give an option for 'forgot password' a user can use this method to change their password and have access to their account.
The second website hardening measure you can use is by disabling the file editor if you used a Website builder to build your websites. Most hackers use this as a backdoor to gain access to a website and access valuable data. The third thing you can do is by changing the security keys. With a security key in place, your login credentials can be encrypted from hackers. So, regularly update it or change it.
Keep an eye on what you download
It is fantastic to download apps, plugins, tools, etc. on your website but always pay attention to what you download and use. Some hackers will insert dangerous protocols on your website using these plugins and tools. Different plugins might not be fully compatible with your software, leaving your website open to assaults. You may generally safeguard your entire PC using the same security precautions you employ for your website. Use dependable security for all purposes, including business and professional ones.
Backup your website
Another way of securing your e-commerce website is by regularly backing your data up. Backing up your data may not in itself secure your website, but it will keep your data safe in case you need to access it. If a hack occurs, with your data backed up, you can minimize the damage that would have occurred because of it.
The website host that you use may offer tools or options for backing up your data. You can also manually back it up. At least once a day you should back up your data. If it is not possible, do it once every three days. Alternatively, when you make any updates on your website.
Get a website application firewall
Your e-commerce website's security will improve thanks to a website application firewall (WAF). Your website will be safeguarded against XSS, SQL injections, and forged requests. It defends your website from brute-force hacking efforts. It also lessens the possibility of experiencing DoS or DDoS attack. So, find a website application firewall that meets your requirements, is within your price range, and is reputable among e-commerce companies.
Final thoughts
Securing your e-commerce website from hacks or attacks is non-negotiable especially if you want to make money and stay in business for a long time. To achieve this, you must follow these simple steps to achieve e-commerce website security.