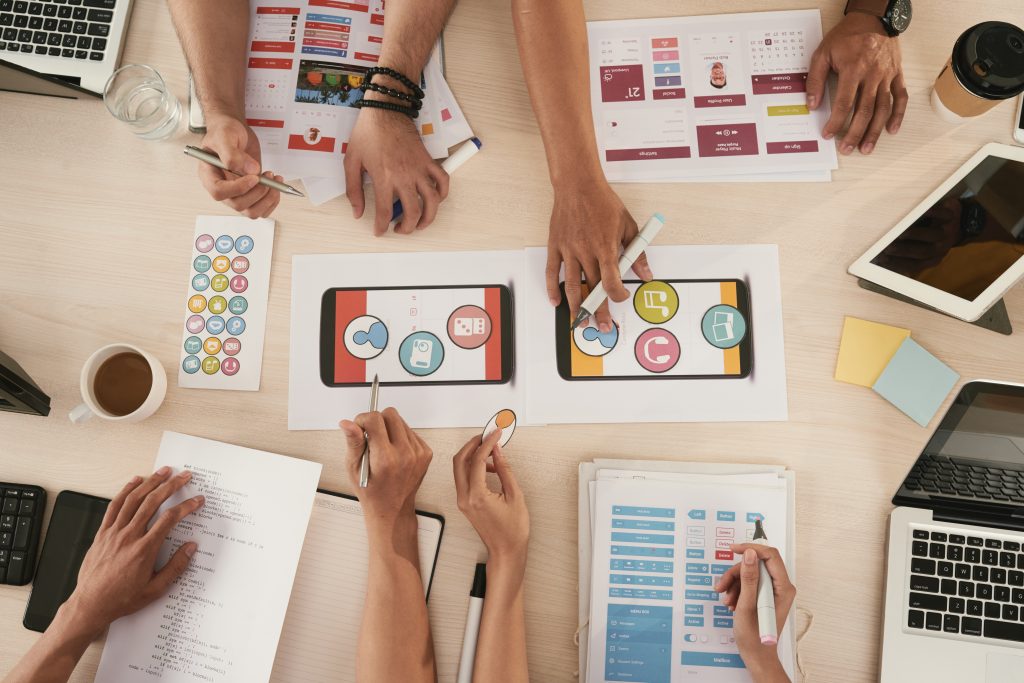 WordPress has one of the largest eco-systems on the web. In fact, it has what you can all 'a universe of its own' and is home to millions of websites across the globe. It is further backed by thousands of plugins, themes, integrations and all kinds of software and services.
All those forces make it easier for users to build, manage and scale their WordPress websites with ease. However, anyone can get confused with so many options at their disposal. So, if you have been looking for mobile app options to manage your WordPress website, you have landed at the right place.
You do not need to scour through multiple platforms and pages as we have done the shortlisting for you. Read along and find out the top five apps that you can use to manage your WordPress website more efficiently and give it the uplift it needs. Let's get started!
Five apps to upgrade and manage your WordPress website
WordPress is an amazing platform for creating and running websites. However, maintaining a full-fledged website just via desktops can become cumbersome. Fortunately, there are several mobile apps and software that can enable you to manage your website remotely, add several features and functionalities and give it an upgrade.
Go through the list and learn what these apps and platforms can do for you:
AppMySite
AppMySite is a powerful no-code app builder that enables you to create a mobile app for your WooCommerce store or blog site. In fact, it lets you turn any website into an Android or iOS app of your own and offers deep integration with WordPress and WooCommerce.
With AppMySite, you can build your own apps instantly without coding and connect the app with your website. All the data will get automatically populated from the website to the app and your users will be able to download the app and enjoy the true mobile experience. You can also add tons of features like push notification, in-app chat, monetization, and more.
WordPress
What better way to manage WordPress than the WordPress app itself! The WordPress app has almost everything that its desktop version does. You can use the app to create a website, publish posts, keep a track of statistics, connect with your community, and more.
The app is especially helpful for bloggers who want something to manage their websites on the go. The app is available for both Android and iOS users and comes with all the core WordPress features and benefits like detailed built-in reader, real time alerts, and more.
WooCommerce
WooCommerce is the ultimate eCommerce extension of WordPress. Now that there is an app for it, it becomes even easier to manage your WooCommerce store from anywhere and everywhere. Just like its WordPress counterpart, the WooCommerce app lets you accomplish almost anything.
For instance, you can manage and modify orders, receive sales notifications, view key metrics, add and publish products, and also switch between stores. It is a must have app for eCommerce owners who have built their site on WooCommerce.
Jetpack
Jetpack is a security and analytics tool and is known for its versatility in the WordPress universe. Jetpack app brings the powerful security and maintenance system to your pockets and makes it even easier to manage your website remotely with a few taps.
The app lets you keep a tab on your website at all times. You can receive important alerts, track the site activity and performance, restore backups, scan website for malware, monitor critical stats, and more. Jetpack has all that you need to maintain a healthy and secure site.
Google Analytics
Data is ruling in every realm and it is important for every website owner to step up their number-game. Google Analytics is an easy and reliable tool for monitoring and collecting critical stats related to your website and it can be easily integrated with WordPress.
The Google Analytics app brings the same power to the palm of your hands and lets you track and view your site data remotely. Monitor real time reports, check key metrics, compare date ranges and segments, and keep track of your business while you are on the move.
In conclusion
These were the apps and software that you can use to power your WordPress website, upgrade it and manage it seamlessly. Some other tools that did not make it to the list but are worth a shot include names like Buffer for managing social media posts, IFTTT for monitoring and automation, and Google AdSense for monetization, among others.
Look for solutions that take less of your time and do not require you to code. Control your WordPress site and your business from anywhere and everywhere and keep a better grasp on the events, engagements, progress, conversions, etc.
Take a step ahead and complement your site with an equally powerful app and capture the mobile-friendly audience. You can refer to guides and learn how to build an app without coding in minutes. Manage your site and app together and reach a wider audience. Give your consumers one-click access to your blog or business and amplify your engagement and conversions.