There are so many free jQuery calendar projects out there that it can definitely be overwhelming when it comes to choosing one to include in your next project, which is why we've compiled this handy list of hand-picked FREE and lightweight jQuery calendar plugins. Each plugin on this list is easy to install, user-friendly, and beautifully styled.
1. Calendario

Calendario is a lightweight calendar plugin that lets you create a beautiful transparent calendar using jQuery. The modern styling of the calendar is completely customizable to ensure that it'll match all of the designs and branding of any project.
2. CLNDR.js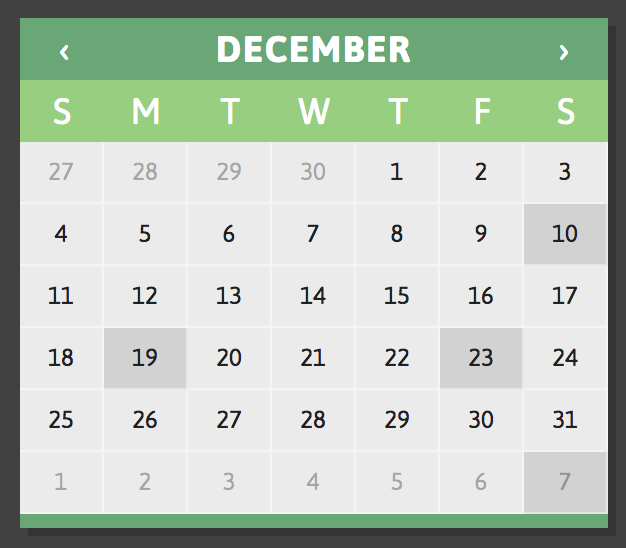 CLNDR.js is a cool jQuery calendar plugin where you provide your own calendar template and the CLNDR.js inserts the data for you -- this way you have total control over style and design.
3. Zabuto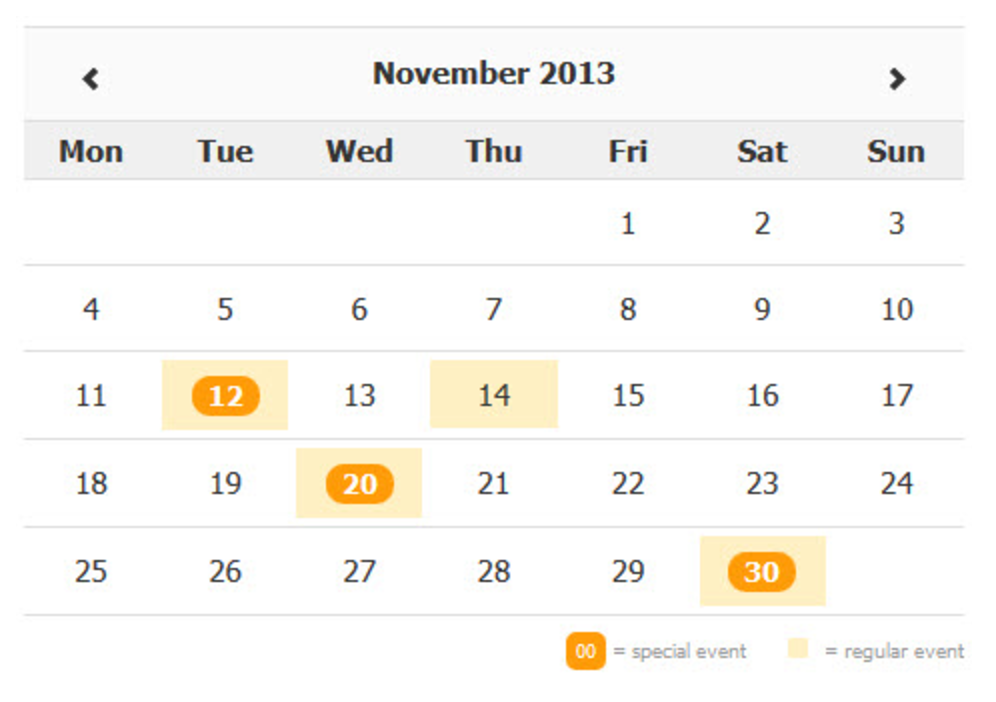 This calendar plugin was created for bootstrap but can be used with any framework or project. One really cool thing about this plugin is that it provides support for 10 different languages/language codes.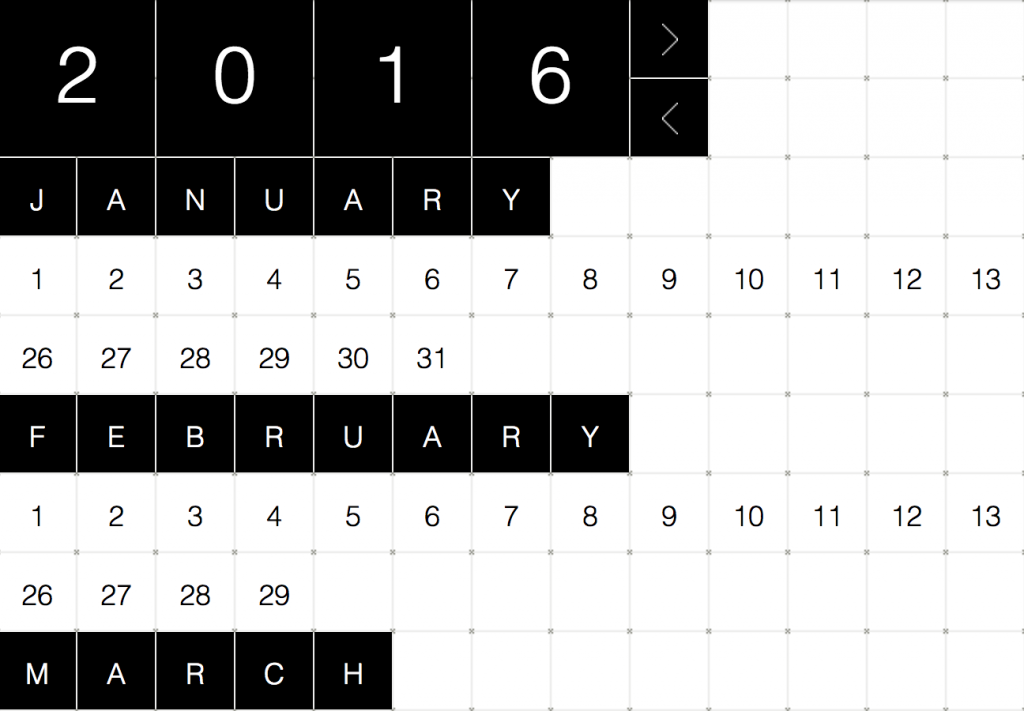 The layout of this calendar is an interesting take on the traditional calendar grid design. While it still uses a grid to lay the calendar out, the rows aren't confined to 7 columns, and the characters spelling out the name of the months each get to have their own squares in the grid.
5. Calendar.js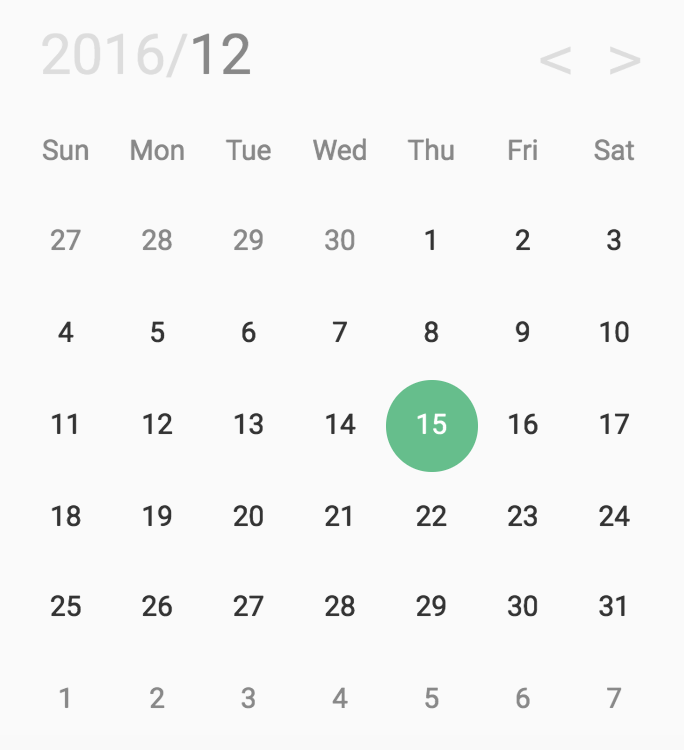 This self-proclaimed "pretty calendar" is a lightweight and totally customizable jQuery calendar plugin with a sleek, modern design. The plugin also functions as a Datepicker, which is always a useful functionality to be able to use on a calendar plugin -- even if you don't have a need for it now, a use for a Datepicker may arise in the future and it's always nice to have the option of implementing that feature with your existing plugin that having to start from scratch.